Magazine : Love It - Clare's Story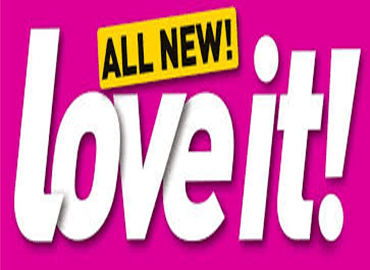 I LOVE MY HOT NEW BOD
PLASTIC FANTASTIC
'I LOVE MY HOT NEW BOD
Surgery helped give Clare the perky breast she had been dreaming of
I watched the air hostess go though the safety routine, but couldn't concentrate. The lady sitting next to me caught my eye.
"Are you OK?" she asked kindly.
"No, I jabbered." I'm on my way to have plastic surgery, and I'm scared."
"Me too" she said, patting my arm tenderly.
"What a coincidence, I replied, feeling better already;
We chatted about our surgeons for the rest of the journey to Tunisia, and hugged good-bye at the airport.
Pre-op nerves
Hours later, I stood in just my knickers as the surgeon; Mr. Jemel Taher, drew black lines over my droopy boobs.
Later on the ward, I slipped into a green operating robe, but my surgery was delayed. I began to feel nervous again.
Luckily, two German girls were wheeled in and we bonded immediately; our "surgical holiday" felt like a girlie sleepover, but with a more extreme makeover;
"Three hours later, I was given an anaesthetic and drifted off.
When I came round, I felt a strange weight on my chest.
"Hello new boobs," I wluspered.
I winced at the pain, but what I had happy! I'd finally got what I had always wanted.
My phone beeped. There was a text message from Mum, and another from Carl; "Are you feeling perky?" he asked cheekily.
Smiling, I texted back: "Yes. At least my boobs were!
Amazing new boobs
The next day, a nurse carefully unwrapped the surgical white dressings covering me.
As each layer was peeled away, my new breasts peeped through bit by bit. I couldn't stop staring at them - they looked amazing.
My surgeon had done a great job. He'd made a small incision down each breast and around the nipples, before putting silicone implants under the muscles so they'd look a natural 36DD. Finally, he'd pulled them upwards and secured them in the place they'd been before I'd had kids.
Soon I was strong enough to be taken back to the luxury hotel.
I strutted down to the pool in skimpy bikini bottoms and gaint sports bras that I'd been told to wear.
Ignoring the bewildered looks, I spent the next five days recuperating in the sun.
Confidence boost
I wouldn't let Carl see my boobs until they'd healed. "Use your imagination» I'd insisted when I arrived back home.
It was more than a month before I could take off my sports bra, and I still had to sleep in it for another three months.
Once my boobs were better I'd even bought a gorgeous outfit to wear for the" unveiling".
I waited for him at the stage door after his strip show, nervously smoothing down my new halterneck dress.
Carl's eyes widened as he saw my cleavage for the very first time. My confidence soared-this was a moment I'd been waiting for all this time;
The swelling subsided within eight weeks, and I soon felt really comfortable being naked in front of Carl.
We've just returned from our first holiday together. Carl watched proudly as I stripped down to my bikini bottoms and went topless for the first time.
Some people might think I'm vain, but for me, my boob job was more than a operation.
It gave me confidence back, and I finally feel great;
Clare Stafford, 39, London