Myomectomy removal of the uterine fibroids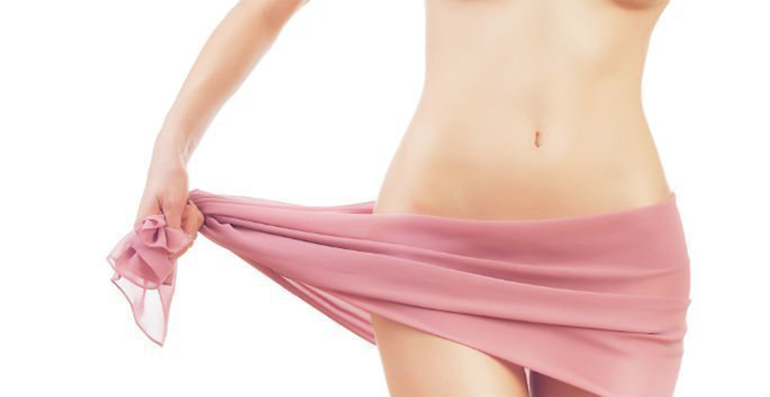 ---
Introduction :
Many women have benign tumors in their uterus called myomata uteri or fibroids. These myoma may be silently present and cause no problems. In many women, however, fibroids can cause excessive and frequent menstrual periods, pelvic pain, infertility, and recurrent pregnancy loss.
Severe anaemia can result from excessive uterine bleeding. Other symptoms can include pelvic pressure on the woman's bladder or rectum which may result in frequent urination or constipation. Some women will experience pain during sexual intercourse (due to an enlarged uterus).
What is a Myomectomy?
Myomectomy is a procedure in which uterine fibroids are surgically removed from the uterus. Uterine fibroids (also known as myomas) affect 30% of women. While many fibroids do not need treatment, others can cause abnormal uterine bleeding, pressure, pain, or other symptoms.
Removing the entire uterus (hysterectomy) is frequently done to treat fibroids, but many women are looking for alternatives to hysterectomy if they wish to have children or simply do not want to lose their uterus. Unfortunately, many gynecologists are hesitant to recommend myomectomy. As with any procedure, there are both advantages and disadvantages to myomectomy. This site will provide information to help you make an informed decision.
Myomectomy Procedures
There are numerous ways that doctors perform a myomectomy. The type, size, and location of your fibroids determine which of the following myomectomies might be recommended.
1. Laparotomy (Abdominal Myomectomy).
2. Laparoscopic Myomectomy.
3. Hysteroscopic Myomectomy.
4. Laparoscopic Myomectomy with Mini-Laparotomy.
5. Laparoscopic Assisted Vaginal Myomectomy (LAVM).
In short, laparoscopic myomectomy does a pretty good job of taking out pedunculated subserosal fibroids through the belly button along with a few other "stab" locations in the abdomen, hysteroscopic myomectomy is for submucosal fibroids that can be removed vaginally, and laparotomy takes care of all fibroids no matter their location, size, or number. Laparoscopic Myomectomy with Mini-Lap allows for the removal of slightly larger subserosal fibroids than what the laparoscope alone can handle -- but is a relatively small 3" incision or less in the abdomen. LAVM allows for the laparoscopic removal of subserosal fibroids from the uterus with the total removal of fibroid material through a vaginal incision.
Clearly, any myomectomy involving the use of laparoscope or hysteroscope requires an endoscopic surgeon with a little more skills underneath his/her belt than what is acquired from most medical schools today.
What are the advantages and disadvantages of laparoscopic myomectomy?
The advantage of a laparoscopic myomectomy over an abdominal myomectomy is that several small incisions rather than large ones are used. It is important to understand that even a laparoscopic myomectomy is real surgery, and often requires several weeks of recovery. Another major factor in recovery time is motivation; I have found motivation can be just as important in recovery as the type of surgery.
One concern when there are multiple fibroids is of leaving smaller myomas behind. Often it is necessary to feel the uterus to find the smaller myomas; these likely would be left behind during a laparoscopic myomectomy. To summarize, I think laparoscopic myomectomy is best for pedunculated and superficial myomas. When there are deep myomas and a large number of myomas, I think that it is possible to repair the uterus better by doing an abdominal myomectomy
Who benefits from a Myomectomy?
Myomectomy should be performed when infertility is an issue and you have not been able to get pregnant or hold onto a pregnancy because of the presence of uterine fibroids. If you don't happen to want a hysterectomy you are just plain out of luck because myomectomy is for women who want to get pregnant. Well, not exactly.
Many gynaecologists will perform a myomectomy when the patient chooses to keep her uterus for reasons other than future pregnancy. So, under those circumstances, the ideal patient for this procedure meets three basic requirements:
1. they have fibroids.
2. the fibroids are symptomatic.
3. There is no cancer.
Surgery
It used to be that a total abdominal hysterectomy (TAH), or the removal of the fibroids through a large abdominal incision, was the only type of mysterectomy available to women. But today the development of improved surgical devices and innovative techniques, such as Minimally Invasive Procedures (MIP), allow for less-invasive procedures, shorter hospital stays, and reduced recovery times
Minimally Invasive Procedures (MIP) :
o Laparoscopic myomectomy takes place under general anesthesia or a regional (epidural) anesthesia. Several small 1/2 inch incisions are made in the abdominal wall to place the laparoscope and other instruments. Then, using techniques such as coagulation or electrosurgery, the fibroids are removed and the uterine wall repaired. We use a bipolar needle or laser to perform "myolysis" of the fibroids. This does not involve surgically cutting into the uterus, but instead, it uses either electrical current or laser energy to coagulate the fibroids, which shrink to about half the size after surgery.
o Hysteroscopic myomectomy is performed through the woman's cervical canal and does not involve any abdominal incisions. A device called a resectoscope cuts away the fibroids or an electrical current "evaporates" the fibroids. It takes place under general anesthesia or a regional (epidural) anesthesia.
The surgery needs between 2 and 4 days of hospitalisation. Full Recovery needs 6 to 8 weeks after the surgery.
N.B : All information put forward is strictly confidential. The pre-consultation is free of charge.
---
Myomectomy price
The price of a Myomectomy in Tunisia coupled with a week of recovery or vacation in a 5 stars hotel is at least % cheaper than the sole procedure in Europe and for the same medical quality.
These cosmetic sugery prices include :
Medical services:
The operation
The anaesthetics
All operating theatre charges
1 to 2 nights at the clinic
The surgeon's and the anaesthetist's fees
Pre and post operative consultations
Post operation care carried out by a trained nurse at your hotel (if necessary)
Medication needed during your stay in Tunisia
Agency services:
All transfers (airport, hotel, clinic, ...)
5 to 7 nights at a 5* hotel on a half board basis
Wellcome, assistance and organization of your stay
Arrangement of all your appointments
Reservation of any extra services
These cosmetic surgery prices do not include :
Extra personal expenses
Travel insurance
Flight ticket