Gastric banding: Adjustable Gastric Band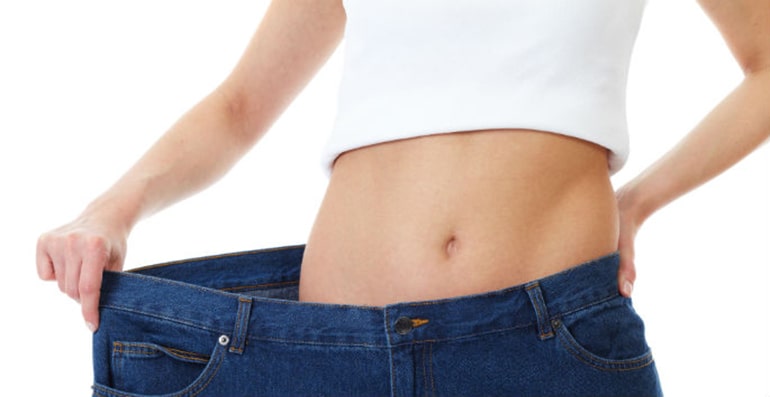 | Operations | Anaesthetic | Procedure Time | Hospital Stay | Stay In Tunisia | Back To Work | All Inclusive Price |
| --- | --- | --- | --- | --- | --- | --- |
| Gastric band | General | 0:30-1:30 hour(s) | 2 night(s) | 5 night(s) | 7-10 day(s) | £ 3100 |
---
Gastric Banding :
Losing weight is a life changing experience and will enable you to experience improved physical and mental well being.
Being overweight is a major cause of physical problems and illnesses such as Hypetension, heart disease, diabetes and kidney disease and has resulted in millions of people around the world constantly trying to reduce and control their weight. The solution essentially is to reduce the intake of food and to increase activity levels.
Laparoscopic Gastric Banding is one of the more popular operations to help Morbidly Obese patients lose weight. Statistically, 30-50 percent of excess weight can be lost in the two years after the operation, provided that recommended dietary modifications are strictly followed
The gastric band is a silicone band that is placed around part of your stomach to reduce its capacity. This creates a smaller pouch at the top, which takes less food to make you feel full. The food then passes slowly through the opening left by the band into the lower part of your stomach and continues on as normal.
Who Benefits from Adjustable Gastric Banding :
Gastric Banding, Lap-Band or Swedish Band is not for everyone. It may be indicated in patients who meet specific criteria and who do not want, or are not candidates for Roux-en-Y Gastric Bypass Surgery at this time. Our surgeons can help you decide if your problem is suitable for Gastric Banding or other procedure.
You may be eligible for Lap-Band outpatient surgery if :
Your BMI is over 40 without complication
OR
Your BMI is over 35
You have been overweight for more than five years
Your serious weight-loss attempts have only had short-term success
You are not suffering from any other disease that my have caused your obesity
You are prepared to make substantial changes in your eating habits and lifestyle
You are willing to continue being monitored by the specialist currently treating you
You do not drink excessive amounts of alcohol
Calculate Your BMI :
Body mass index (BMI) is a measure of body fat based on height and weight that applies to both adult men and women.
Enter your weight and height.
Click on "Compute BMI" and your BMI will appear in the heart of the figure.
BMI Categories:
Underweight = <18.5
Normal weight = 18.5-24.9
Overweight = 25-29.9
Obesity = BMI of 30 or greater
The procedure --> minimally invasive procedure :
The gastric lap band is inserted laparoscopically, through five or six small incisions in a minimally invasive procedure. The focus on proven, minimally-invasive procedures means that you will enjoy a faster recovery. The gastric band uses remarkable technology where by a small device is fitted under the skin during surgery that enables the doctor to adjust the band's diameter. This means the amount of energy your body gets from the food you eat versus the fat stored in your body can be adjusted according to your health needs.
The Band Adjustments
Adjustments to the gastric band are made by injecting fluid through a very small tube which has a special button-like reservoir just under your skin. It can be inflated and deflated in this way, until the right level of restriction is established. This will restrict the amount of food you can eat further, and make you feel fuller for longer.
You should not return to Tunisia for band adjustments and support. There are now several areas that will perform band adjustments for those who have had surgery overseas.
The lap-banding advantages :
Minimal Trauma
Least invasive surgical option
No intestinal re-routing
No cutting or stapling of the stomach wall or bowel
Small incisions and minimal scarring
Reduced patient pain, length of hospital stay and recovery period
Adjustable
Allows individualized degree of restriction for ideal rate of weight-loss
Adjustments performed without additional surgery
Supports pregnancy by allowing stomach outlet size to be opened to accommodate increased nutritional needs
Only surgical option designed to help maintain long-term weight loss
Reversible
Removable at any time
Stomach and other anatomy are generally restored to their original forms and functions
Effective Long-Term Weight Loss
More than 250,000 LAP-BAND® System procedures performed worldwide
Standard of care for hundreds of surgeons around the world Academic publications with up to 10 years of follow-up
N.B : All information put forward is strictly confidential. The pre-consultation is free of charge.
---
Gastric banding price
The price of a Gastric banding in Tunisia coupled with a week of recovery or vacation in a 5 stars hotel is at least % cheaper than the sole procedure in Europe and for the same medical quality.
These cosmetic sugery prices include :
Medical services:
The operation
The anaesthetics
All operating theatre charges
1 to 2 nights at the clinic
The surgeon's and the anaesthetist's fees
Pre and post operative consultations
Post operation care carried out by a trained nurse at your hotel (if necessary)
Medication needed during your stay in Tunisia
Agency services:
All transfers (airport, hotel, clinic, ...)
5 to 7 nights at a 5* hotel on a half board basis
Wellcome, assistance and organization of your stay
Arrangement of all your appointments
Reservation of any extra services
These cosmetic surgery prices do not include :
Extra personal expenses
Travel insurance
Flight ticket
Depending on the period, procedure and other criteria