Gastric banding: Adjustable Gastric Band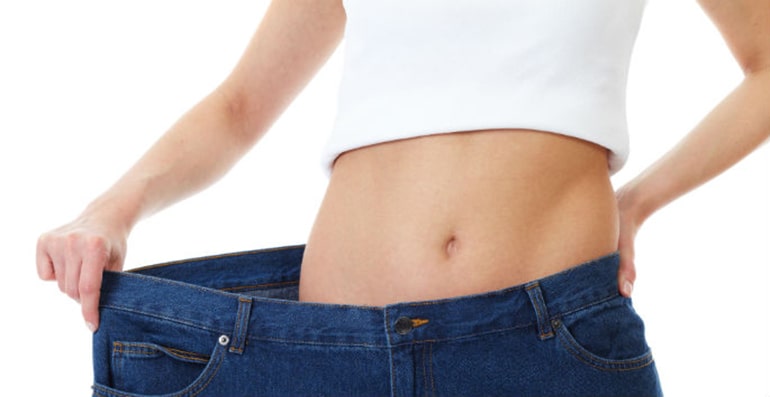 | Operations | Anaesthetic | Procedure Time | Hospital Stay | Stay In Tunisia | Back To Work | All Inclusive Price |
| --- | --- | --- | --- | --- | --- | --- |
| Gastric band | General | 0:30-1:30 hour(s) | 2 night(s) | 5 night(s) | 7-10 day(s) | £ 3100 |
---
What is a Gastric Banding?
Weight loss intervention is obviously not trivial. The reflection must be initiated with your doctor. If purely aesthetic surgery is a short-term solution, stomach surgery, otherwise known as Gastroplasty, appears a way to help you cure obesity. Today, adjustable bands allow Bariatric procedure to be performed with minimally invasive surgical methods. It is one of the 3 most popular weight loss surgeries. Indeed, Gastric band is a surgical technique to lose weight by reducing the volume of the stomach. It consists of using a silicone band with adjustable diameter around the upper part of the stomach in order to reduce the volume by defining a small pocket called "gastric pouch". As a result, small amount of food is enough to fill it, the feeling of satiety appears quickly, thus reducing food intake.
The ideal candidates for this type of intervention are adults aged between 18 and 65 suffering from massive obesity their BMI exceeds 40 or severe obesity their BMI goes beyond 35, for at least 3 years, associated with at least one complication that can be improved through to surgery (diabetes, hypertension, sleep apnea, joint disorders ...). It is advised for patients who have tried to lose weight without success through varied medical care combined to physical activities such as diets and sports over several months. People who do not have contraindications to surgery or general anesthesia.
Find out others weight loss procedures:
---

Gastric banding price

The price of a Gastric banding in Tunisia coupled with a week of recovery or vacation in a 5 stars hotel is at least % cheaper than the sole procedure in Europe and for the same medical quality.

How is Gastric Banding Surgery performed ?

The Gastric banding procedure is carried out under general anesthesia and lasts about 1 hour. It is usually performed by a small camera called laparoscopy. In fact, the surgeon incises between one and five mini-invasive cuts in the belly. Then puts a gastric band around the upper part of the stomach. Its diameter is adjustable thanks to a silicone tube that includes a small port positioned under the skin. The gastric band can be tightened or loosened by injecting a liquid into the small tube which enables the food to pass slowly through the esophagus. The device is composed of two parts: the silicone band lined with a filling balloon. A port-to-cath placed under the skin connected to the band by a thin silicone tube. This port-to-cath is a titanium injection devise that will allow the injection of a liquid to inflate the balloon of the ring that will change its diameter.

The gastric band procedure is a totally reversible and painless method and does not cause any blatant scarring since it is performed with mini-invasive incisions.

Post operative effects and recovery after Gastric Banding Procedure

After the Bariatric surgery, the patient can leave whether the same day or the next day. In order to reduce any feeling of discomfort, analgesics are prescribed to relieve pain. It is recommended to stop working 2 weeks minimum. During the first two weeks after the procedure, it is important to follow a liquid diet, then in the form of puree before resuming the normal diet which must be chewed. Gradually, a solid diet can be reintroduced with new dietary habits to be kept for life. For instance, patients should ingest small amounts at each meals, chew well, do not snack between meals, stop eating as soon as they feel satiated and avoid drinking during meals.

Result and outcome after gastric band operation

The Gastric band allows the gradual reduction of the size of the stomach until resumption of its normal size. The loss is rapid the first months, maximum after 12 to 18 months, then it slows down. The expected loss is about 40 to 60% of the excess weight, a weight loss of about 20 to 30 kg for a person of 1m70 having a BMI of 40. With this weight loss, the affections related to overweight must logically regress. The results depend essentially on the rigorous monitoring of the food constraints held by the patient. Indeed, they can hope to lose more than 80% of their excess weight in less than 2 years if they assume that the bariatric surgery should be taken as a diet aid.

Over the long term, the effects of the gastric ring seem to weaken, especially if a dilation of the esophagus may occur. It is important to emphasize that the patient's will allows them to maintain their weight. They are advised to stop their bad habits such as snacking, eating sweets and too liquid diet.

In order to have the best results, it is recommended to exercise a light sports activity that allow muscles to grow while losing fat and follow a balanced diet according to the instructions of your surgeon. Furthermore, weight loss is visible over time and the gastric band will allow a food restriction acting directly on the stomach.

Advices before and after Gastric Band surgery

Before the gastric band, the patient meets various specialists and passes various exams: blood tests, gastroesophaloduodenal endoscopy, evaluation of the respiratory and cardiac function, pregnancy test, oral evaluation, etc. This health checkup aims to detect any pathologies such as nutritional or vitamin deficiencies, diabetes, hypertension, heart disorders, sleep apnea syndrome or other respiratory disorders, joint disorders, etc. The patient is advised to review their eating habits and physical activity before and after the surgery.

After a bariatric band surgery, it is imperative to have only 3 meals a day. The diet behavior of the patient must change radically and definitely as swallowing very slowly, chewing each bite while sitting. It is necessary to drink outside meals, to vary the food and to plan a physical activity in order to potentiate the loss of weight.
Depending on the period, procedure and other criteria