Blepharoplasty : Cosmetic Eyelid surgery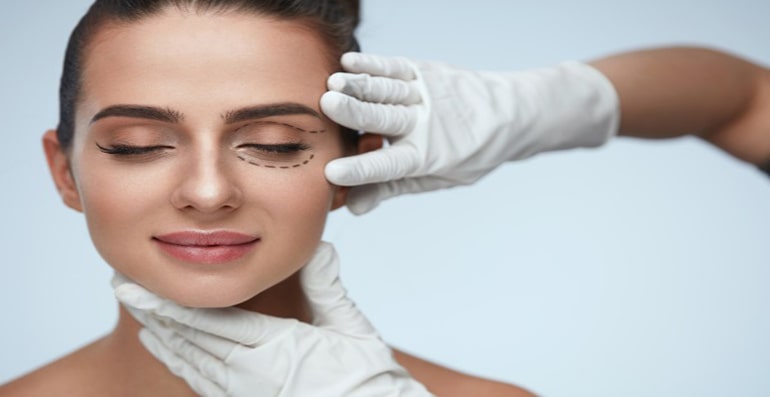 | Operations | Anaesthetic | Procedure Time | Hospital Stay | Stay In Tunisia | Back To Work | All Inclusive Price |
| --- | --- | --- | --- | --- | --- | --- |
| 4 EYELIDS SURGERY | General | 1-2 hour(s) | 1 night(s) | 4 night(s) | 7-10 day(s) | £ 1580 |
| 2 EYELIDS SURGERY | General | 1 hour(s) | 1 night(s) | 3 night(s) | 7-10 day(s) | £ 1450 |
---
Blepharoplasty can achieve excellent results by giving the patient a refreshed appearance with a younger firmer eye area.
In cosmetic upper and lower eyelid surgery, the plastic surgeon first marks the individual lines and creases of the lids in order to keep the scars as invisible as possible along the natural folds. The excess fat, muscles and loose skin are removed together with the puffiness and bags from the interior corner of the eyelid.
The residual scars of blepharoplasty will fade away in few months and will eventually be concealed behind the natural eye fold.
Blepharoplasty post surgery
After blepharoplasty, the eyelids are bruised for 1 to 2 weeks. So you may need to wear dark glasses in the meantime. The stitches are removed on the fourth to the sixth day.
Blood test with or without an ophthalmologic test is needed to avoid any side effect before blepharoplasty surgery.
Blepharoplasty Results
Blepaharoplasty gets good results which last several years, and sometimes permanent. The puffiness and bags under the eye will disappear completely but as the skin stretches with age, trace of scars may persist after a year in some cases.
Blepharoplasty is often the most popular surgery with the most refreshing results.
---
Blepharoplasty price
The price of a Blepharoplasty in Tunisia coupled with a week of recovery or vacation in a 5 stars hotel is at least % cheaper than the sole procedure in Europe and for the same medical quality.
These cosmetic sugery prices include :
Medical services:
The operation
The anaesthetics
All operating theatre charges
1 to 2 nights at the clinic
The surgeon's and the anaesthetist's fees
Pre and post operative consultations
Post operation care carried out by a trained nurse at your hotel (if necessary)
Medication needed during your stay in Tunisia
Agency services:
All transfers (airport, hotel, clinic, ...)
5 to 7 nights at a 5* hotel on a half board basis
Wellcome, assistance and organization of your stay
Arrangement of all your appointments
Reservation of any extra services
These cosmetic surgery prices do not include :
Extra personal expenses
Travel insurance
Flight ticket
---
Blepharoplasty before and after photoss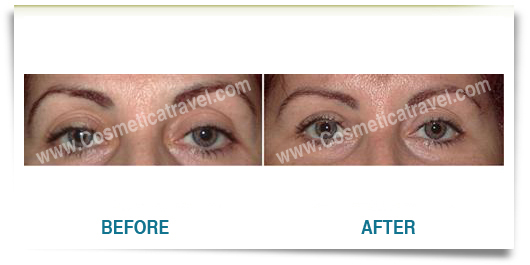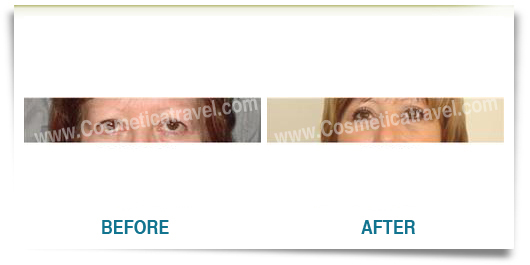 Depending on the period, procedure and other criteria