Dental facets procedure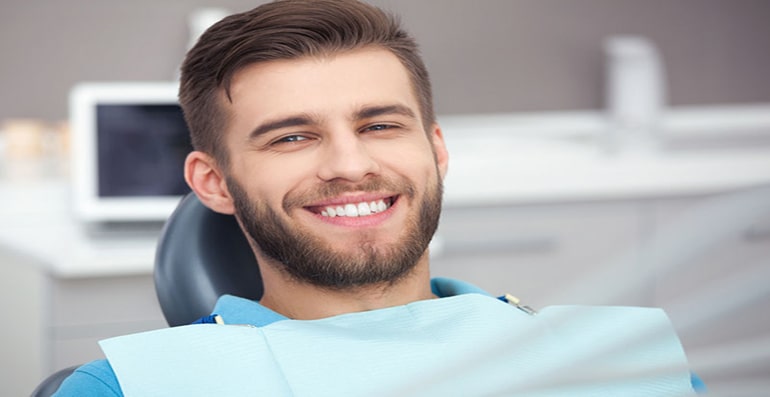 | Operations | Anaesthetic | Procedure Time | Hospital Stay | Stay In Tunisia | Back To Work | All Inclusive Price |
| --- | --- | --- | --- | --- | --- | --- |
| Dental veneers | Local | 0:20 hour(s) | 0 night(s) | 0 night(s) | 1 day(s) | £ 350 |
---
If you are bothered by:
The color, structure or shape of your teeth
Misplacements or dental obstructions
Apparent loafing
Dental wear and polycaries of your anterior teeth
One or more spaces between your teeth
Dental cosmetics can beautify your smile by gluing ceramic veneers on your teeth. These facets are thin strips of composite material which may be applied on teeth whose surface has been prepared.
Nowadays, facets are directly fixed on the dentine, and no longer on the enamel.
This process gives very successful aesthetic results. The facets are well suited for strongly colored teeth and when the bleaching is not suitable (due to hereditary abnormalities, having taken certain antibiotics etc.).
It requires moderately pruning the teeth, taking an impression and having the prosthetic laboratory perform these aesthetic covers which will be literally welded to your teeth using special glues.
Veneers present major advantages over jackets, metal-ceramic crowns, pivot teeth and other prostheses:
Limited grinding of teeth;
Preservation of living teeth;
Natural appearance and excellent aesthetic result related to the absence of metal.
---
Dental facets price
The price of a Dental facets in Tunisia coupled with a week of recovery or vacation in a 5 stars hotel is at least % cheaper than the sole procedure in Europe and for the same medical quality.
These cosmetic sugery prices include :
Medical services:
The operation
The anaesthetics
All operating theatre charges
1 to 2 nights at the clinic
The surgeon's and the anaesthetist's fees
Pre and post operative consultations
Post operation care carried out by a trained nurse at your hotel (if necessary)
Medication needed during your stay in Tunisia
Agency services:
All transfers (airport, hotel, clinic, ...)
5 to 7 nights at a 5* hotel on a half board basis
Wellcome, assistance and organization of your stay
Arrangement of all your appointments
Reservation of any extra services
These cosmetic surgery prices do not include :
Extra personal expenses
Travel insurance
Flight ticket
Depending on the period, procedure and other criteria