Buttocks lipofilling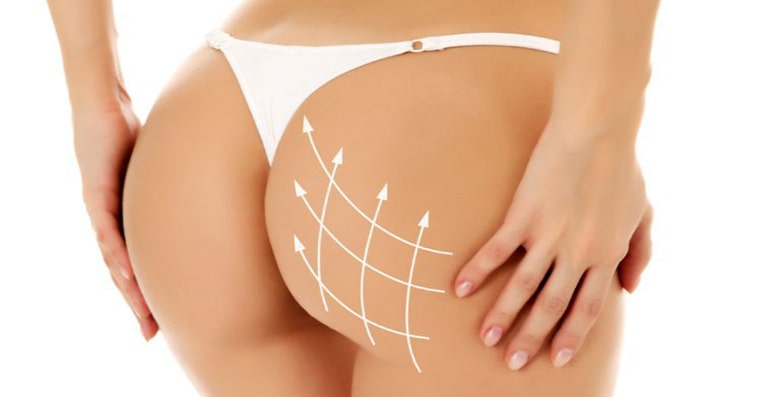 ---
The fat injection is called lipofilling or liposculpture. It's a cosmetic surgery procedure consisting in injecting the patient's own fat in order to reshape a specific part of the body: buttocks, calves ...
The lipofilling technique is suitable for people who do not want to use prostheses, implants and other injectables.
For the buttocks lipofilling the surgeon will need a large amount of fat that can be taken from the patient's body (mainly in the abdomen, hips…).
The patient must have sufficient reserves.
Buttocks augmentation by fat injection must be associated with a liposuction of a minimum of 2 or 3 zones.
Buttocks lipofilling gives a very natural shape and result.
---
Buttocks lipofilling price
The price of a Buttocks lipofilling in Tunisia coupled with a week of recovery or vacation in a 5 stars hotel is at least % cheaper than the sole procedure in Europe and for the same medical quality.
These cosmetic sugery prices include :
Medical services:
The operation
The anaesthetics
All operating theatre charges
1 to 2 nights at the clinic
The surgeon's and the anaesthetist's fees
Pre and post operative consultations
Post operation care carried out by a trained nurse at your hotel (if necessary)
Medication needed during your stay in Tunisia
Agency services:
All transfers (airport, hotel, clinic, ...)
5 to 7 nights at a 5* hotel on a half board basis
Wellcome, assistance and organization of your stay
Arrangement of all your appointments
Reservation of any extra services
These cosmetic surgery prices do not include :
Extra personal expenses
Travel insurance
Flight ticket