Liposuction procedure : fat removal surgery in Tunisia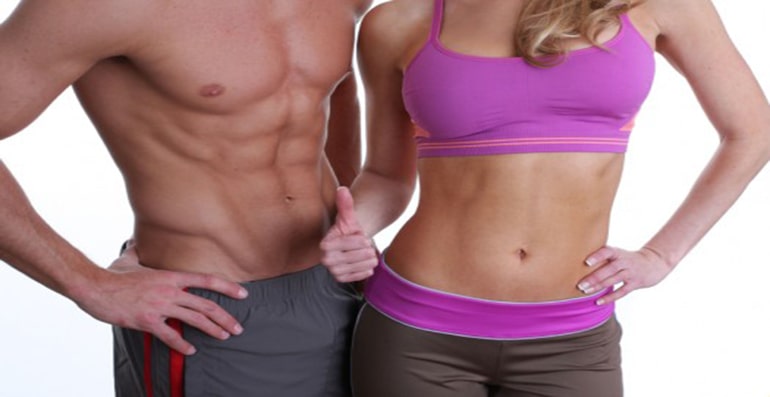 Operations

Anaesthetic
Procedure Time
Hospital Stay
Stay In Tunisia
Back To Work
All Inclusive Price
LIPOSUCTION 2 AREAS
General
0:30 hour(s)
4 night(s)
4 night(s)
5-7 day(s)
£ 1640
LIPOSUCTION 3 AREAS
General
0:30-1:30 hour(s)
4 night(s)
4 night(s)
5-7 day(s)
£ 1830
LIPOSUCTION 1 AREA
hour(s)
3 night(s)
3 night(s)
day(s)
£ 1500
LIPOSUCTION 4 AREAS OR MORE
General
2 hour(s)
5 night(s)
5 night(s)
5-10 day(s)
£ 1990
---
Liposuction Procedure
Liposuction surgery :
Liposuction or fat removal surgery is a surgical procedure intended to remove excess fat deposits from different areas of the body and reshape it. Using one or two puncture points of 3 to 10 millimetres max (thus no real scars) fat is removed from under the skin with the use of a vacuum-suction canula ,which is a hollow pen –like instrument or tube used to draw off fluids.
When liposuction procedure is performed, the fat cells never regenerate so the minimal fat that remains after this procedure will maintain its mass at that level forever. The results therefore are definite and permanent.
Liposuction surgery may be performed on the abdomen, hips, thighs, calves, arms, buttocks, back, neck or face. It can also include more than one area, for instance, the abdomen, back and thighs on the same day.
Liposuction or fat removal surgery is not used to treat cellulite, whose origin remains unidentified; it is rather a separate case from excess fat although it is associated with the same area sometimes.
It is pointed precisely at the fat deposit areas without decreasing the skin. Although liposuction is a procedure for reshaping the body and is not recommended for weight loss, it is often taken as a first step to maintain a slim figure.
Liposuction results :
The results of liposuction vary according to the age of the patient. It is often more visible with a young and more flexible skin.
---
Liposuction price
The price of a Liposuction in Tunisia coupled with a week of recovery or vacation in a 5 stars hotel is at least 65% cheaper than the sole procedure in Europe and for the same medical quality.
These cosmetic sugery prices include :
Medical services:
The operation
The anaesthetics
All operating theatre charges
1 to 2 nights at the clinic
The surgeon's and the anaesthetist's fees
Pre and post operative consultations
Post operation care carried out by a trained nurse at your hotel (if necessary)
Medication needed during your stay in Tunisia
Agency services:
All transfers (airport, hotel, clinic, ...)
5 to 7 nights at a 5* hotel on a half board basis
Wellcome, assistance and organization of your stay
Arrangement of all your appointments
Reservation of any extra services
These cosmetic surgery prices do not include :
Extra personal expenses
Travel insurance
Flight ticket
---
Liposuction before and after photos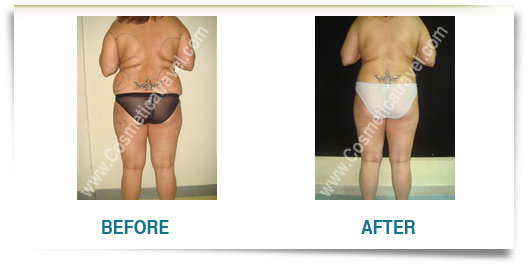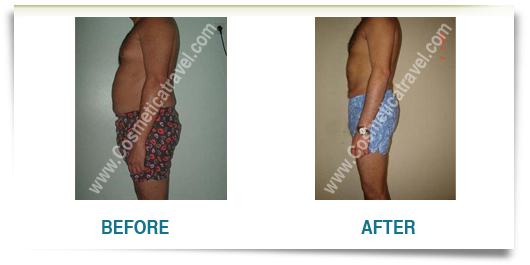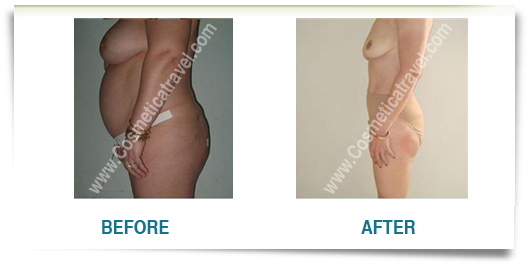 Your dream body is a few clicks away
Over 5,300 satisfied patients