Liposuction procedure : Remove belly fat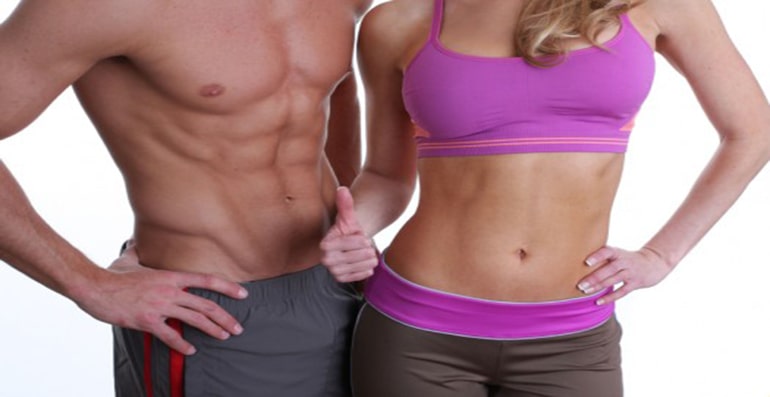 Liposuction or fat removal surgery is a surgical procedure intended to remove excess fat deposits from different areas of the body and reshape it. Using one or two puncture points of 3 to 10 millimeters max (thus no real scars) fat is removed from under the skin with the use of a vacuum-suction cannula, which is a hollow pen –like instrument or tube used to draw off fluids.
Liposuction is one of the cosmetic procedures which are performed in order to get rid of fat which is difficult to remove via diet and exercise.
Liposuction surgery may be performed on the abdomen, hips, thighs, calves, arms, buttocks, back, neck or face. It can also include more than one area, on the same day.
Liposuction or fat removal surgery is not used to treat cellulite, whose origin remains unidentified; it is rather a separate case from excess fat although it is associated with the same area sometimes.
Liposuction is done by a plastic surgeon. However, liposuction can also be performed in tandem with other plastic surgeries, such as tummy tuck, arm lift, thigh lift, hips lift and back lift.
Who is an ideal candidate for liposuction?
It is pointed precisely at the fat deposit areas without decreasing the skin. Although liposuction is a procedure for reshaping the body and is not recommended for weight loss, it is often taken as a first step to maintain a slim figure.
You can be a suitable candidate for liposuction if:
Your body weight is within 30%
You have a firm and elastic skin
You do not smoke
You have got a positive outlook and specific goals in mind for body transformation
In the event that you are worried about extra fat deposits that are found anywhere on your body and do not respond to diet or exercise, liposuction may be the best option for you.
---
---
Liposuction cost in tunisia
What is the cost of fat removal surgery in Tunisia?
The cost of a Liposuction in Tunisia coupled with a recovery stay or vacation in a 5 stars hotel is at least  cheaper than the sole procedure in the United Kingdom.
There are so many benefits which are associated with the cost of liposuction in Tunisia. Imagine travelling to an exotic place like Tunisia in complete anonymity, with a dedicated assistance team at your side and having your procedure performed by some of the best surgeons at world-class medical facilities, and then recovering in a beautiful seaside 5* hotel with peace and quiet. All this for a fraction of the cost of the medical treatment alone in the UK.
The affordable cost of living in Tunisia, the favorable exchange rate, tax laws that support health care and affordable insurance for doctors among others all play significant roles in the affordable cost of liposuction in Tunisia:
The table below provides more information about the cost of liposuction in Tunisia:
| Operations | Our price | UK price | Making you save |
| --- | --- | --- | --- |
| Liposuction 2 areas cost | £ 1680 | £ 4421 | 62 % |
| Liposuction 3 areas (back not included) cost | £ 1900 | £ 5429 | 65 % |
| Liposuction 1 area (abdomen, breasts, hips, outer thighs, anterior thighs, inner thighs, knees, arms, buttocks, cheeks, neck, lower back, upper back) cost | £ 1530 | £ 3825 | 60 % |
| Liposuction 4 areas or more cost | £ 1990 | £ 6030 | 67 % |
Liposuction price in Tunisia as above includes hospital or surgical facility costs, surgeon's and the anaesthetist's fees, all ground transfers (airport, hotel, clinic...) and your stay at a 5* hotel on full board basis.
Discover our best cosmetic surgery clinics in Tunisia
---
Liposuction surgery in tunisia in bref
| Operations | Anaesthetic | Procedure Time | Hospital Stay | Stay In Tunisia | Back To Work | All Inclusive Price |
| --- | --- | --- | --- | --- | --- | --- |
| Liposuction 2 areas | General | 0:30 hour(s) | 1 night(s) | 4 night(s) | 5-7 day(s) | £ 1680 |
| Liposuction 3 areas (back not included) | General | 0:30-1:30 hour(s) | 1 night(s) | 4 night(s) | 5-7 day(s) | £ 1900 |
| Liposuction 1 area (abdomen, breasts, hips, outer thighs, anterior thighs, inner thighs, knees, arms, buttocks, cheeks, neck, lower back, upper back) | General | 0:30-1 hour(s) | 1 night(s) | 3 night(s) | 5-7 day(s) | £ 1530 |
| Liposuction 4 areas or more | General | 2 hour(s) | 2 night(s) | 5 night(s) | 7-10 day(s) | £ 1990 |
---
How is liposuction performed?
Before the commencement of the procedure, the parts of your body that will be treated will be marked by your doctor. Photos which are used later to compare the outcomes and differentiate between after and before are also taken. At the end you will be given general anesthesia, this implies that you will not be awake during the procedure or a local anesthesia which means you will be awake but not feeling any pain.
Below are the steps involved in liposuction procedure;
Step 1 - Anesthesia
Amid the surgical procedure, drugs are given so that you can be comfortable. In this case, general anesthesia will be given to you.
Step 2 - The incision
Liposuction is done via small, invisible incisions.
A thin hollow tube or cannula is inserted through the incisions, this is done to releases extra fat by making use of a controlled to and fro motion. The removed fat is then suctioned out of the body by a surgical vacuum or a syringe attached to the cannula.
The image below shows the affected areas that can be treated with liposuction: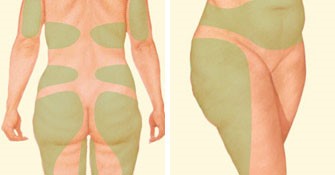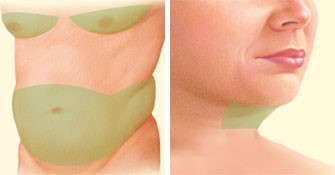 Step 3 –The end results are shown below
The improved parts of your body become noticeable and accumulation of fluid is commonly experienced after liposuction.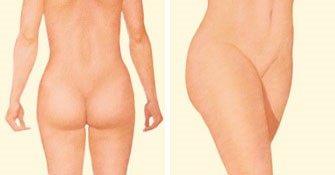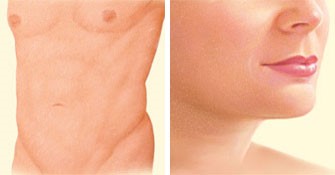 ---
Scars related to liposuction
The scars which occur due to liposuction are usually minimal. This is due to the fact that the incisions which are done during liposuction are inconspicuous. The surgeon's technique and the patient's genetic or inherited scarring tendency play a significant role in the degree of the scars.
Two types of traces can remain on the skin after liposuction. One is a true scar and the other known as dyschromia which is characterized by dark spots (hyper-pigmented) or light (hypo-pigmented) spot on the skin. Any incision done on the skin can give birth to a scar.
---
Postoperative effects and recovery after a liposuction
After liposuction, pains, swelling and bruises are inevitable. Before you can resume back to work, normal activities, exercise, you may need to rest for some days or weeks.
Medications such as pain relievers and antibiotics can be prescribed by your doctor. Sometimes there may be a need for you to put on compression clothing as it helps to reduce swelling, for a few weeks. At this period, some contour irregularities are inevitable as the extra fat settles into their normal position.
Recovery
Before you can recover fully, it usually takes two weeks.
Immediately, after the surgery and because of the anesthesia, the patient will need help and support. Our assistance team will be there to assist you in order to arrange your check-out from the hospital and drive you to your hotel.
The time taken to recover varies as it depends on whether a small or large area is treated. You can remove bandages or corset while you are taking your bath. You should stay away from intense physical activity for up to four weeks (but walking and movement generally should be sufficient).
The results of the procedure become apparent after the disappearance of the swelling. It may take up to six months for the region to be fully established.
After about a week: the stitches will be removed (unless dissolvable stitches were used during the procedure).
After four to six weeks: you should be able to continue all the sports that involve contacts or intense activities that you usually practice.
---
Result and outcome of liposuction
When liposuction procedure is performed, the fat cells never regenerate so the minimal fat that remains after this procedure will maintain its mass at that level forever. The results therefore are definite and permanent so far the patient establishes a healthy diet and a regular exercise program. Any future fluctuations in weight or pregnancy are likely to endanger the results. It is advisable to wait for liposuction until you have optimized your weight so that you can enjoy your results for a long period of time.
The results of liposuction vary according to the age of the patient. It is often more visible with a young and more flexible skin.
---
Liposuction before and after photos
Liposuction before and after photos 1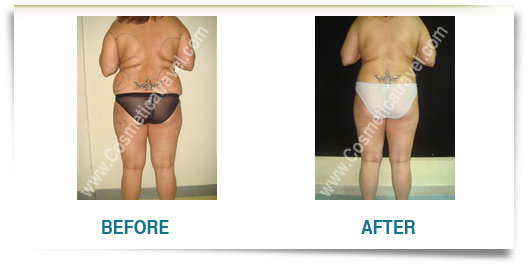 Liposuction before and after photos 2
Liposuction before and after photos 3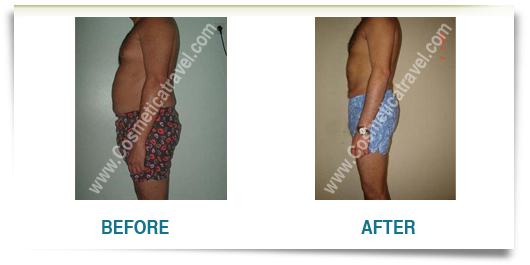 Liposuction before and after photos 4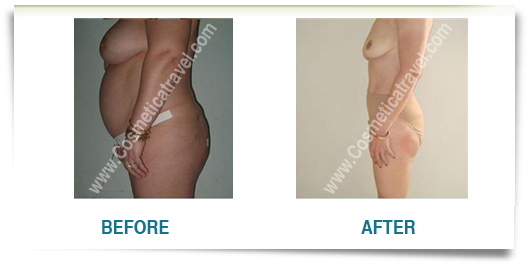 ---
Advice before and after liposuction
Before liposuction:
Give up the use of tobacco or other products such as nicotine and cigarettes 2 weeks before and after the procedure. Not doing so, could lead to skin loss, skin death, and slow wound healing that would ruin the result
Do not take aspirin, ibuprofen or anti-inflammatory or anticoagulant 2 weeks before the surgery.
For women: Stop taking contraception pills for one-month liposuction.
Be as fit as possible to aid the recovery process
Stop eating eat or smoking or drinking anything including water at least 8 hours before your surgery.
After liposuction:
Follow the instruction provided by your surgeon such as
The way you will take care of your surgical site(s) after surgery
Drugs that will be taken through the mouth in order to help with healing and reduce the risk of infection
Specific concerns to watch after at the surgical site(s) or in your general health
How the stitches will be removed
When you can go back to your normal activity and exercise
Learn more about post operation after cares.
Depending on the period, procedure and other criteria