Temporal Lift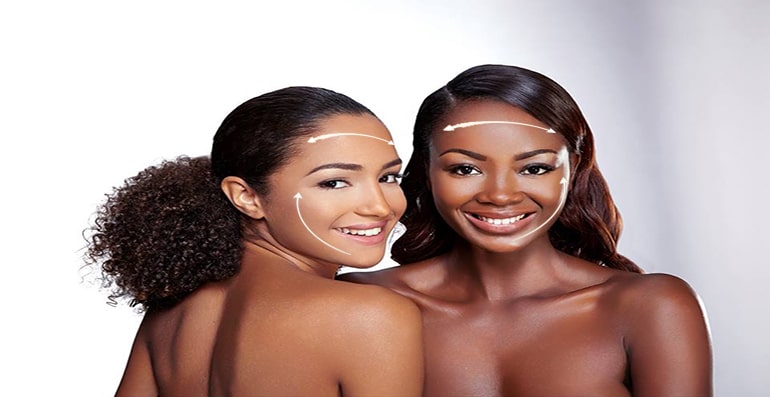 | Operations | Anaesthetic | Procedure Time | Hospital Stay | Stay In Tunisia | Back To Work | All Inclusive Price |
| --- | --- | --- | --- | --- | --- | --- |
| Temporal lift | General | 0:45-1:30 hour(s) | 1 night(s) | 3 night(s) | 5-7 day(s) | £ 1640 |
---
The temporal lift :
The temporal lift is a simple and very effective procedure that will give the patient a brighter and rejuvenated gaze and a much younger look, with no visible scars.
Surgery will be performed most often under general anaesthesia and will require 24 hour stay at the clinic.
The principle of the temporal lift is to make an incision in the hair above the ear and then detach the anterior portion of the forehead, temple skin and eyebrow. This area will be pulled and stitches will be placed. The incision and the scar are therefore hidden in the hair and not visible.
The temporal lifting does not treat the skin excess of the eyelids.
Result :
The temporal lifting is the right procedure to correct a sad face for a patient and to provide improved, rejuvenated look.
Follow up and recovery :
The clamps in the hair scalp are removed after seven days.
Swelling in the upper part of the face and eyelids due to postoperative oedema will decrease gradually over the first ten days, then the residual oedema will disappear in the following few months.
Sensitivity, around the incision will return within a few months.
It is usually possible to return to work and daily activities ten days after surgery.
---
Temporal Lift price
The price of a Temporal Lift in Tunisia coupled with a week of recovery or vacation in a 5 stars hotel is at least % cheaper than the sole procedure in Europe and for the same medical quality.
These cosmetic sugery prices include :
Medical services:
The operation
The anaesthetics
All operating theatre charges
1 to 2 nights at the clinic
The surgeon's and the anaesthetist's fees
Pre and post operative consultations
Post operation care carried out by a trained nurse at your hotel (if necessary)
Medication needed during your stay in Tunisia
Agency services:
All transfers (airport, hotel, clinic, ...)
5 to 7 nights at a 5* hotel on a half board basis
Wellcome, assistance and organization of your stay
Arrangement of all your appointments
Reservation of any extra services
These cosmetic surgery prices do not include :
Extra personal expenses
Travel insurance
Flight ticket
Depending on the period, procedure and other criteria