Thigh lift surgery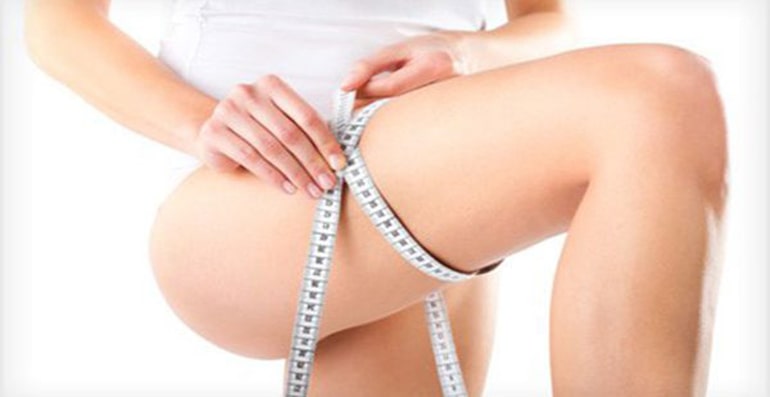 ---
Thigh lift:
When there is loosening of the skin at the inner thighs liposuction is not enough and only a re-tension of this skin is likely to correct the problem.
The facelift of the inner thigh is a surgical procedure that can reshape the skin of the inner thighs.
Thighs cutaneous excess can appear following significant weight loss, pregnancy, or just the effects of aging.
The purpose of the procedure is to remove the excess skin, reduce the underlying fatty infiltration and redraw the thighs shape.
Thigh lift procedure:
A thigh lift involves liposuction along with the removal of excess skin to restore a healthier looking shape or contour. If the skin tone is good and excessive fat is the main problem, liposuction alone may improve the condition.
A thigh lift takes approximately two hours. The procedure involves liposuction as well as removal of the loose skin. After excess skin and fat have been eliminated, dissolvable sutures are used to close up the incisions. The patient will be placed in a compression garment for two to four weeks to help minimize swelling.
Dressings must be changed every day for two weeks to keep the incisions clean and prevent any possible infection
Most patients can resume normal activities within one week after surgery, but patients should avoid exercise and more strenuous activities for at least four weeks.
---
Thigh lift price
The price of a Thigh lift in Tunisia coupled with a week of recovery or vacation in a 5 stars hotel is at least % cheaper than the sole procedure in Europe and for the same medical quality.
These cosmetic sugery prices include :
Medical services:
The operation
The anaesthetics
All operating theatre charges
1 to 2 nights at the clinic
The surgeon's and the anaesthetist's fees
Pre and post operative consultations
Post operation care carried out by a trained nurse at your hotel (if necessary)
Medication needed during your stay in Tunisia
Agency services:
All transfers (airport, hotel, clinic, ...)
5 to 7 nights at a 5* hotel on a half board basis
Wellcome, assistance and organization of your stay
Arrangement of all your appointments
Reservation of any extra services
These cosmetic surgery prices do not include :
Extra personal expenses
Travel insurance
Flight ticket
Depending on the period, procedure and other criteria