Gastric Bypass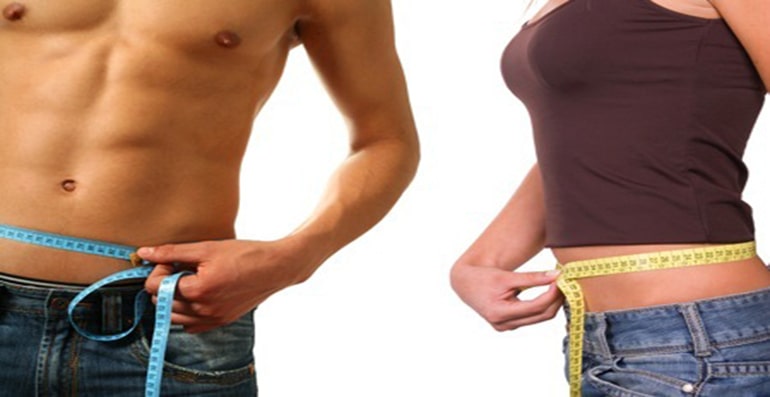 | Operations | Anaesthetic | Procedure Time | Hospital Stay | Stay In Tunisia | Back To Work | All Inclusive Price |
| --- | --- | --- | --- | --- | --- | --- |
| Bypass | General | 2-3 hour(s) | 4 night(s) | 8 night(s) | 7-14 day(s) | £ 4500 |
---
Bypass intervention
A Bypass is a bariatric surgery recommended to individuals suffering from morbid obesity or severe problems (hypertension, obstructive sleep apnea, type 2 diabetes and others) and other health problems (high cholesterol, asthma, and gastroesophageal reflux disease) caused by obesity and who have not managed to lose enough weight in spite of a healthy diet and regular exercise. This bariatric surgery is considered for patients whose body mass index (BMI) is greater than, or equal to 40.
Pre-intervention recommendations
Inform your surgeon or medical assistant of:
- Any eventuality of pregnancy;
- Drugs, vitamins and supplements (with or without prescription) consumed. Before the gastric sleeve, anticoagulant medications - including ibuprofen (Advil, Motrin), aspirin, and vitamin E - should be discontinued.

Smokers should stop smoking one month before sleeve gastrectomy and refrain from smoking after the procedure because smoking slows recovery and increases the risk of complications.
Pre-intervention diet : « Soft diet »
One week before surgery, your surgeon or dietitian will prescribe to you a preoperative sleeve diet to be followed for three to four days. It will consist of taking "soft" foods such as yogurts, soups, compotes, as well as small portions of vegetables a day.
Compliance with this preoperative diet is mandatory and aims to reduce the size of your liver to facilitate access to the stomach during surgery.
On the day of the surgery, you will not be able to eat or drink - with the exception of small sips of water to swallow prescribed medication.
The Bypass intervention: The surgical procedure
The Bypass lasts is performed through laparoscopy - the surgeon makes 4 to 6 small incisions in the belly. The microscope and instruments required to perform the Bypass are inserted through these incisions. The microscope is connected to a video monitor placed in the operating room, allowing the surgeon to visualise the inside of the belly during the surgery
The Bypass procedure is two-fold:
First, a small stomach pouch, of about 30 milliliters in volume, is formed by separating the top of the stomach from the rest of the stomach. This first piece of the small intestine is then divided into two, and the lower part of the intestine is lifted up and connected to the small pocket of the newly formed stomach.
The Bypass procedure is completed by linking the upper part of the divided small intestine to the lower small intestine so that the stomach acids and digestive enzymes of the stomach and the first part of the intestine hail can mingle with food.
The benefits of a laparoscopic Bypass
A short hospital stay and a relatively fast recovery.
Insignificant pains, small scars and a lower risk of hernia or infection.
The results of a Bypass intervention: What to expect
• Following a Bypass:
Your intestinal hormones will undergo a favorable change that will reduce your appetite, facilitating your feeling of fullness and lowering your calorie intake.
During the first week after the operation, you will feel some abdominal pain that analgesics will calm.
In the longer term, the Bypass will allow you to achieve a significant weight loss (60% to 80% of excess weight), provided that you appropriately follow the postoperative diet subscribed by your surgeon.
Post-operative diet
After a Bypass surgery, you will have to follow a strict diet.
Shrunk, your stomach will be recovering and you will not be able to eat in the first three days following the intervention - you will have to stay on an empty stomach, under perfusion.
From the fourth to the twelfth day, you will be allowed to consume unsweetened liquids - milk, soups etc.
You will then follow a diet of semi-liquids without added sugars allowing the intake of dairy products such as soft cheeses.
Two-to-three weeks later, depending on your surgeon's opinion, you may be allowed to eat mashed vegetables, eggs and meats but no raw vegetables yet.
You will then gradually introduce solid foods into your diet until reaching an almost normal diet (vegetables, animal proteins, dairy products, fruits, etc.) one month after the Bypass.
This mandatory diet will allow your stomach to recover and will also guarantee you a rapid weight loss following the surgery.
Post-operative recovery: Precautions
To prevent dehydration and constipation during the first month following the intervention, drink water throughout the day.
Chew each food and swallow slowly (30 to 45 minutes per meal) and stop eating whenever you feel full. If you do not chew your food properly or continue eating despite satiety, you may feel discomfort or nausea.
Fast sugars, hidden fats (chocolate, honey, dried fruit, jam, ice cream, biscuits, pastries, popcorn, cakes ...) and added fats (olives, mayonnaise ...) should be avoided.
Alcoholic drinks and those provoking bloating (sodas) are prohibited.
Avoid effervescent drugs and anti-inflammatories.
Avoid hot baths for the first 3 weeks after surgery.
You will be able to practice physical exercises twice a week (walking in particular).
Even with a healthy diet, you will probably need to take vitamin supplements and minerals for the rest of your life.
Following the surgery, it is strongly advised to maintain a healthy lifestyle and adequate physical activity, in order to achieve the slimming goal and avoid weight gain.
---
Bypass price
The price of a Bypass in Tunisia coupled with a week of recovery or vacation in a 5 stars hotel is at least % cheaper than the sole procedure in Europe and for the same medical quality.
| Operations | Our price | UK price | Making you save |
| --- | --- | --- | --- |
| PRICE Bypass | £ 4500 | £ 9000 | |
These cosmetic sugery prices include :
Medical services:
The operation
The anaesthetics
All operating theatre charges
1 to 2 nights at the clinic
The surgeon's and the anaesthetist's fees
Pre and post operative consultations
Post operation care carried out by a trained nurse at your hotel (if necessary)
Medication needed during your stay in Tunisia
Agency services:
All transfers (airport, hotel, clinic, ...)
5 to 7 nights at a 5* hotel on a half board basis
Wellcome, assistance and organization of your stay
Arrangement of all your appointments
Reservation of any extra services
These cosmetic surgery prices do not include :
Extra personal expenses
Travel insurance
Flight ticket