Abdominoplasty surgery : tummy tuck procedure and body sculpture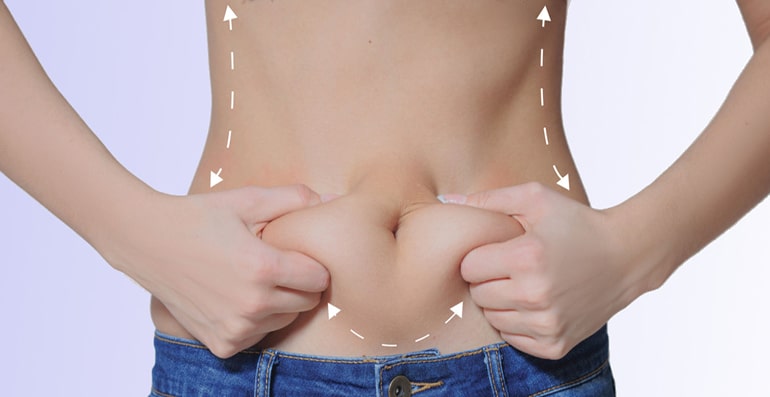 | Operations | Anaesthetic | Procedure Time | Hospital Stay | Stay In Tunisia | Back To Work | All Inclusive Price |
| --- | --- | --- | --- | --- | --- | --- |
| ABDOMINOPLASTY | General | 2-3 hour(s) | 2 night(s) | 5 night(s) | 7-14 day(s) | £ 2370 |
| MINI TUMMY TUCK | General | 1 hour(s) | 1 night(s) | 4 night(s) | 7-10 day(s) | £ 2000 |
| TUMMY TUCK WITHOUT LIPOSUCTION | General | 1 hour(s) | 1 night(s) | 4 night(s) | 7-10 day(s) | £ 2000 |
---
Abdominoplasty is a cosmetic surgery procedure also known as tummy tuck.
It's a surgical procedure involving the removal of excess fat or skin in order to improve the shape and tighten the abdominal muscles.
Abdominoplasty is recommended for people who are not happy with the shape of their abdomen, which can be loose or protrudes because of:
Aging
Post pregnancy
Important fluctuation in weight (obesity)
Abdominoplasty should not be used as an alternative to weight loss.
Abdominoplasty can be associated with simple liposuction or multiple liposuction procedures.
There are two types of abdominoplasty (Tummy Tuck):
1- Complete abdominoplasty:

Which means that the surgeon will cut the abdomen and then contour the muscle, tissue and skin as much as necessary. This surgery involves moving (then replacing) the belly button and the placement of drainage tubes for a couple of days.

Full abdominoplasty is carried under general anesthesia and lasts between 4 to 5 hours.

2- Mini abdominoplasty:

Mini abdominoplasty is recommended for people who only have fat deposits below the navel. During mini abdominoplasty the belly button is not removed.

Mini abdominoplasty is carried under general anesthesia and lasts about 2 hours.
Results:
The results of an abdominoplasty are quite noticeable immediately. However the final result cannot be judged before nine months after surgery.
The abdominoplasty usually gives excellent results. The quality of the scars depends on the skin type and how smooth the suction is.
Good diet and exercise help to keep the good results of the surgery.
---
Abdominoplasty surgery price
The price of a Abdominoplasty surgery in Tunisia coupled with a week of recovery or vacation in a 5 stars hotel is at least % cheaper than the sole procedure in Europe and for the same medical quality.
These cosmetic sugery prices include :
Medical services:
The operation
The anaesthetics
All operating theatre charges
Compression garments (Liposuction, Abdominoplasty)
1 to 2 nights at the clinic
The surgeon's and the anaesthetist's fees
Pre and post operative consultations
Post operation care carried out by a trained nurse at your hotel (if necessary)
Medication needed during your stay in Tunisia
Agency services:
All transfers (airport, hotel, clinic, ...)
5 to 7 nights at a 5* hotel on a half board basis
Wellcome, assistance and organization of your stay
Arrangement of all your appointments
Reservation of any extra services
These cosmetic surgery prices do not include :
Extra personal expenses
Travel insurance
Flight ticket
---
Abdominoplasty before and after photos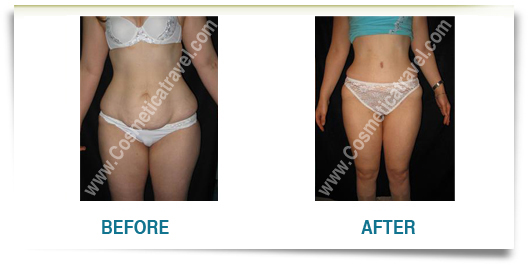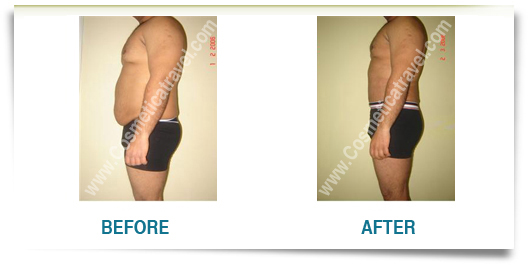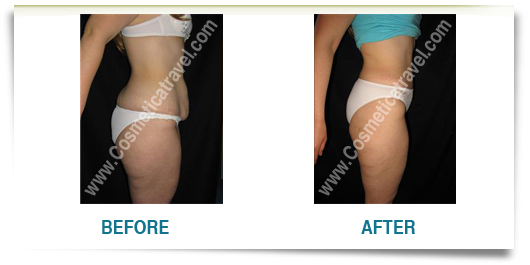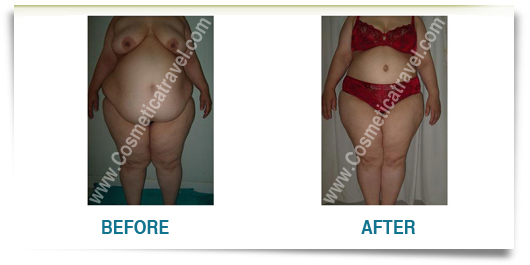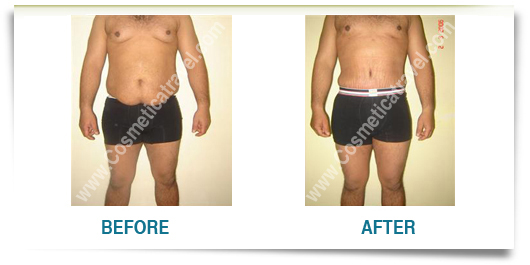 Your dream body is a few clicks away
Over 5,300 satisfied patients