Facelift surgery : face lifting and neck lift in Tunisia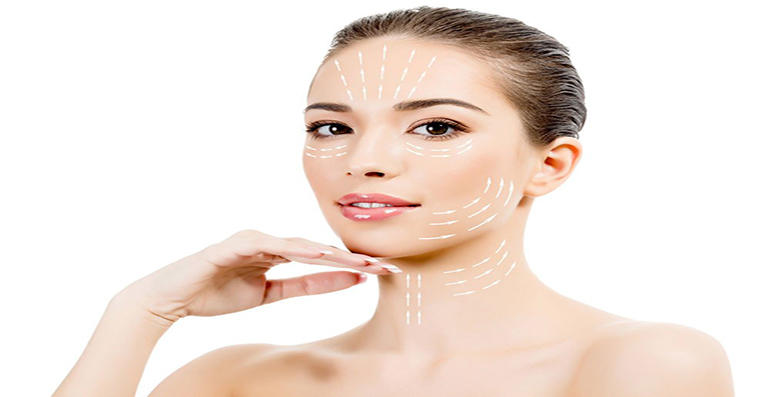 ---
Facelift surgery
Facelift surgery aims to rejuvenate the facial appearance. The effects of ageing can be seen in the drooping eyebrows towards the outer corner of the eye and the sagging cheekbones and neck.
Face lift aims to lift the lower face and can be combined with blepharoplasty and provide astonishing results.
With the expertise of a qualified plastic surgeon mastering the techniques of facelift surgery including blepharoplasty astonishing results can be acheived.
Facial cosmetic surgery can improve the deep cheek folds and loose skin around the neck that comes with ageing. It gives an overall youthful appearance which is still natural and healthy looking. Facelift surgery works simultaneously on the surface of the skin and deep down giving the face a radiant look for months after the procedure.
Positive results are guaranteed especially when the procedure is undertaken early. This is in fact the current trend which ensures the best and most natural results possible. The scars are camouflaged behind the hairline and the ears.
Different types of facelift surgeries take place to correct or improve facial scars or contour deformities resulting from injuries and also to cater for the patient's wishes.
Facelift surgery Results
You will feel better and back to normal from the 15th or the 21st day after facelift surgery and in most cases you will feel less numbness and tenderness of the cheeks.
The outcomes are even better by the third month. First, you might feel slight discomfort due to the redness and the soreness of scars and the general swelling and bruising of the face which are common in such procedure. In the long term, you will have a more natural, healthy looking appearance. The results of a facelift surgery are therefore not only natural and effective but also permanent, depending on the natural and genetic aging process and personal health and hygiene. May require repeated surgery.
---
Facelift surgery price
The price of a Facelift surgery in Tunisia coupled with a week of recovery or vacation in a 5 stars hotel is at least % cheaper than the sole procedure in Europe and for the same medical quality.
These cosmetic sugery prices include :
Medical services:
The operation
The anaesthetics
All operating theatre charges
1 to 2 nights at the clinic
The surgeon's and the anaesthetist's fees
Pre and post operative consultations
Post operation care carried out by a trained nurse at your hotel (if necessary)
Medication needed during your stay in Tunisia
Agency services:
All transfers (airport, hotel, clinic, ...)
5 to 7 nights at a 5* hotel on a half board basis
Wellcome, assistance and organization of your stay
Arrangement of all your appointments
Reservation of any extra services
These cosmetic surgery prices do not include :
Extra personal expenses
Travel insurance
Flight ticket
---
Facelift before and after photos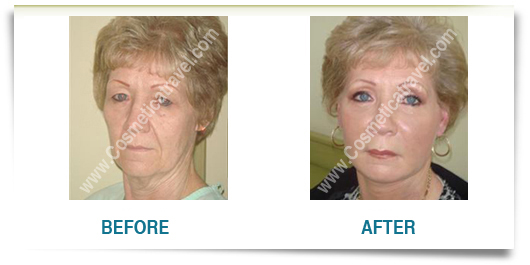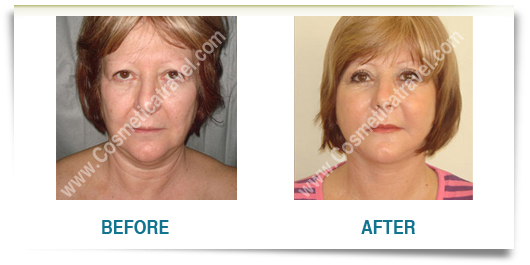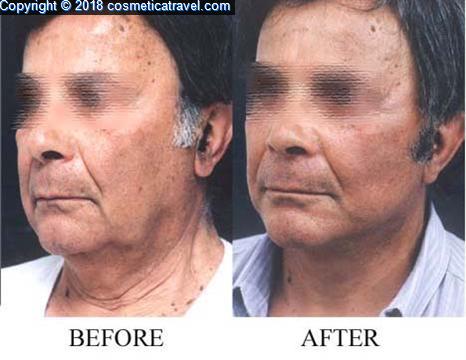 Your dream body is a few clicks away
Over 5,300 satisfied patients