Breast augmentation surgery : breast enlargement and boobs implant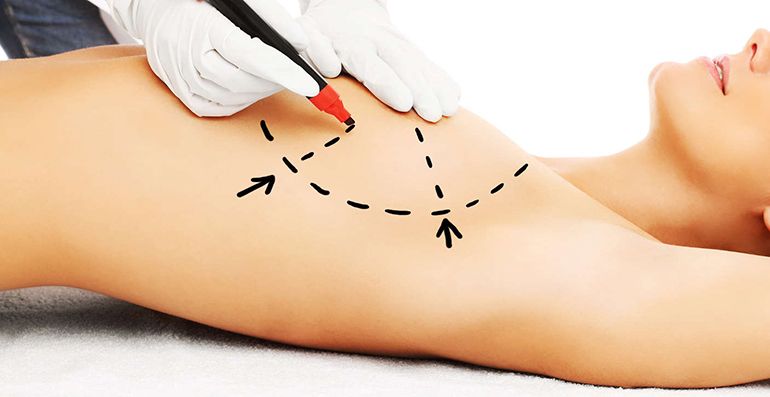 Operations

Anaesthetic
Procedure Time
Hospital Stay
Stay In Tunisia
Back To Work
All Inclusive Price
BREAST AUGMENTATION
General
1-2 hour(s)
4 night(s)
4 night(s)
7-14 day(s)
£ 2165
---
Breast enlargement or augmentation
Attractive, well-shaped breasts suiting the body frame is an essential part of femininity and beauty. Breast augmentation, involves the placement of round or shaped breast implants in order to enhance their size and shape.
Breast implants are made with saline or silicone gel implants.
Pre-Operative tests for Breast augmentation surgery
Clinical and radiological (X Ray) tests of the breasts are required.
Biology : Usual pre-operative tests.
Procedure for Breast enlargement
A small incision is made and the prosthesis is inserted between the gland and the breast plate and in some cases (delicate skin and no gland) slithered under the pectoral muscle. The prosthesis used is a variety of high-grade silicone gels or saline filled implants. (Available to see when consulting your plastic surgeon).
Breast augmentation Post surgery
At some point in the first 24 to 48 hours, you will experience swelling, bruising, numbness, discomfort and temporary soreness in the chest area but with a degree of subtlety still. During the first 15 days, you will feel temporary pain whenever you tend to move your arms as your breast will be still fragile and sore. You will need 3 months at least to be accustomed to the presence of the implant and be able to resume to normal activities such as exercising, breast feeding and pregnancy. Clinical and X ray tests of the breast need to be sustained annually. Unlike what you hear at times, flying and diving do not have any effects on the breast augmentation surgery.
Results of the Breast enlargement
After a breast augmentation surgery, Breasts are supple and naturally looking. The natural sensitivity to stimulation of breasts are preserved. You may need to change the implant after a certain period, usually 10 years.
---
Breast augmentation surgery price
The price of a Breast augmentation surgery in Tunisia coupled with a week of recovery or vacation in a 5 stars hotel is at least 60% cheaper than the sole procedure in Europe and for the same medical quality.
These cosmetic sugery prices include :
Medical services:
The operation
The anaesthetics
All operating theatre charges
1 to 2 nights at the clinic
The surgeon's and the anaesthetist's fees
Pre and post operative consultations
Post operation care carried out by a trained nurse at your hotel (if necessary)
Medication needed during your stay in Tunisia
Agency services:
All transfers (airport, hotel, clinic, ...)
5 to 7 nights at a 5* hotel on a half board basis
Wellcome, assistance and organization of your stay
Arrangement of all your appointments
Reservation of any extra services
These cosmetic surgery prices do not include :
Extra personal expenses
Travel insurance
Flight ticket
---
Breast augmentation before and after photos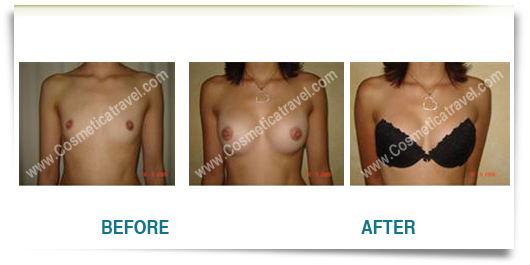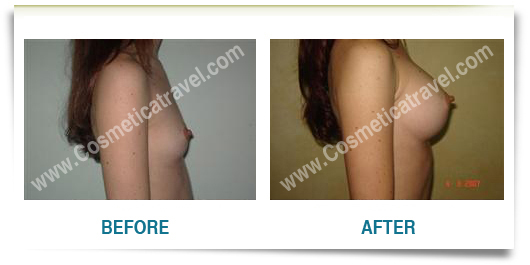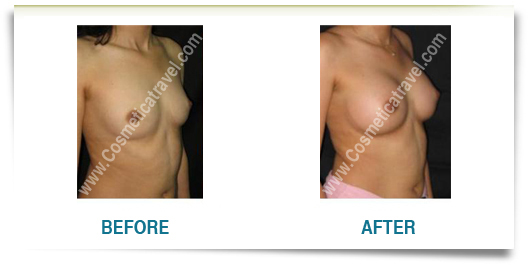 Your dream body is a few clicks away
Over 5,300 satisfied patients