Identify your skin type for a better skincare routine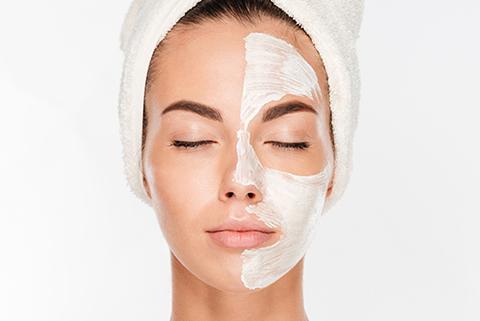 Proper skincare demands that the person knows their exact skin type. The different skin types are as follows, normal, dry, oily, combination and sensitive. Each type has its own issues and ways of treatment and care. In this article we will be pinpointing the differences and providing few cosmetic treatments and tips to create a better daily skincare routine.
Normal Skin type:
Normal skin tends to be not too oily or too dry with small pores that aren't very visible. When people with this type of skin experience oiliness or dryness it is quite easy for them to resolve this matter. The skin's tone is quite even and there are barely any blemishes or breakouts.
However, normal skin is not perfect. People with this type of skin can also experience breakouts and blemishes due to hormonal changes or the use of a strong product that might cause irritation. This type of skin can be low maintenance and it doesn't necessitate a lot of care but it is always beneficial to keep up a suitable skincare routine. Different beauty products and creams tend to specify the type of skin on which they can be applied. Those with this skin type should avoid products that make their skin extra greasy or causes excessive dryness.
Dry skin type:
People with dry skin experience lots of issues like obvious cracks and scaly patches especially on their limbs. The skin pores are invisible and don't produce enough oil levels. This skin type is hardly able to preserve healthy oils and it is not flexible which makes it prone to more irritation and inflammations. Several elements can aggravate the situation of this skin type such as aging, hormonal changes, extreme weather conditions, Ultraviolet (UV) radiations, long hot baths and showers, and certain soaps, cosmetics, and cleansers.
An anti-aging treatment or a mesolift will be beneficial for this type of skin. A thorough daily skincare routine is needed for this type of skin. This includes the use of mild and gentle beauty products and soaps. People with dry skin need to moisturize daily - especially after taking a bath or a shower. It is advised to use ointments and creams rather than lotions and body milks. Using a humidifier can also be beneficial for people with dry skin and it is advised to wear gloves while using strong cleaning products like detergents and bleach.
Oily skin type:
Having a shiny and oily skin can be problematic for some people because it is not always aesthetically pleasing especially during acne breakouts. This skin type is caused by several factors including hormonal changes and a genetic predisposition that causes the oil glands to produce large amounts of sebum. During hormonal changes, oily skin is prone to acne breakouts, blackheads, whiteheads and also pimples which eventually causes the pores to be more visible.
A proactive skincare regimen is needed for this type of skin to avoid acne breakouts and scars. It is also advised that people with oily skin should avoid applying thick and heavy layers of makeup and opt for oil-free beauty products. People with this type of skin should make sure to remove their make up before going to bed and to moisturise the skin with an oil-free and lightweight moisturiser. They need to avoid popping their pimples and whiteheads because that will only worsen the situation and slow down the healing process. A visit to a dermatologist is very necessary in order to get the right prescription and avoid any possible skin aggravations.
Combination skin type:
This skin type is a combination of normal or dry skin in some areas and oily skin in other areas. A lot of people with this skin type are prone to seasonal changes. The T-zone (nose, chin and forehead) is the most sensitive area for people with combination skin type because it contains very active sebaceous glands, that produce more oil than necessary. The skin pores are more open and the existence of blackheads is more prominent.
People with this type of skin need to be very cautious with the beauty and hygiene products that they use on a daily basis. They should opt for products with natural ingredients and use two different moisturizers or creams for the different skin areas in question. People with combination skin should also consider regular exfoliation or peeling with a professional dermatologist in case of acne breakouts or excessive dryness.
Sensitive skin type:
People with sensitive skin showcase symptoms of dry skin and oily skin or combination skin. However, this skin type hardly overlaps with the normal skin. This type of skin is characterized by itching, burning, and redness. The skin is easily irritated. The person who has sensitive skin should pinpoint the triggers that cause their skin to be irritated and avoid them.
It is advised to use moisturisers that have no fragrances or dye and also to avoid harsh chemicals and products that may contain allergens. Skin sensitivity can also be caused by certain skin conditions like Eczema, Rosacea. If your symptoms persist it is advised to contact your dermatologist as soon as possible to identify the issue and get the proper treatment.
---
Click here to get your free quote
---
---
Other articles in the same category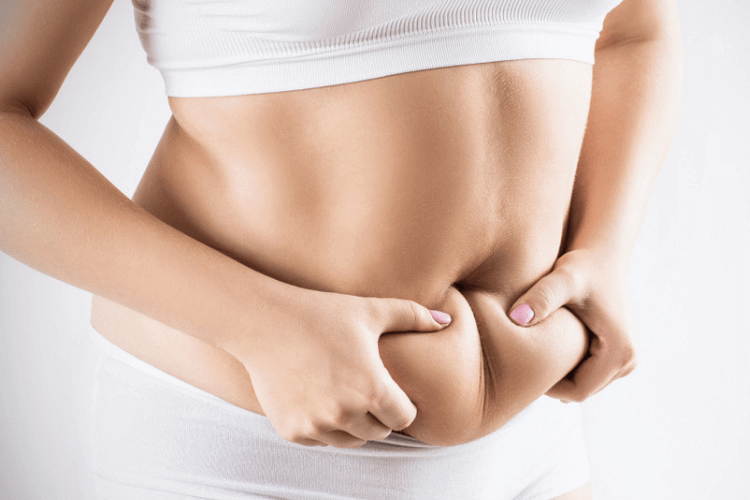 You set out to lose weight and you followed such a strict diet and workout regimen. Your results are showing but you still not satisfied with the way your belly looks and you want to get rid of the excess fat and sagging you still have. No need to ...
---